CALMEAN Parental Control
Monitor and control your child's Android phone from your own phone.
Find out:

How much time your child spends on their phone

What applications they use




PARENTAL CONTROL OF YOUR CHILD'S PHONE CAN BE SET UP IN 3 SIMPLE STEPS:

Download Control Center
Download the Control Center application to your phone


Create an account
and add your child's phone number


Complete
on your child's phone
YOU SEE HOW YOUR CHILD USES THEIR PHONE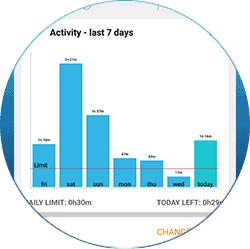 TIME SPENT ON THE PHONE
You see TIME SPENT ON THE PHONE You see the total time your child spends on their phone and can compare the last 7 days.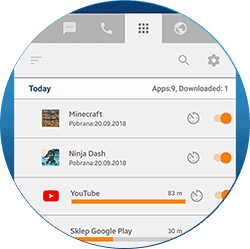 MOST USED APPLICATIONS
Shows you which applications and games your child uses most often.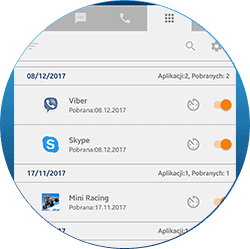 NEW APPLICATIONS
You can check which new games and applications your child has downloaded.
YOU DECIDE WHAT IS GOOD FOR YOUR CHILD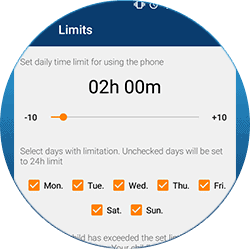 SCREEN TIME
You set the daily time limit for using their phone.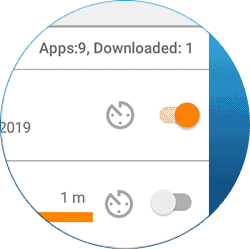 BLOCK APPLICATIONS
You can block access to inappropriate games and applications.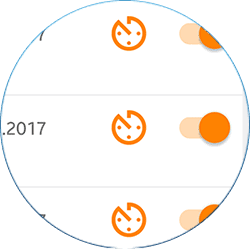 LIMITS FOR APPLICATIONS
You set the maximum time and the days and hours when your child can use their applications and games.
YOU ARE INFORMED ABOUT IMPORTANT THINGS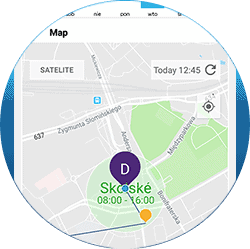 CHILD'S LOCATION
You can see your child's current location and the history of their movement.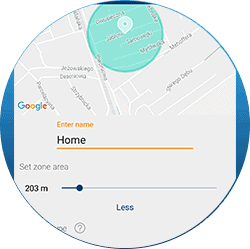 SAFETY ZONES
You can set safe security zones as well as zones which are off limits (geofencing).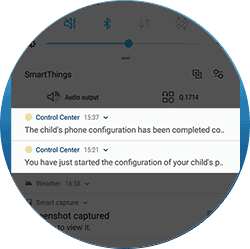 ALERTS ABOUT THE APPLICATION
You are informed when your child downloads a new application. You can check it carefully and block it if it is inappropriate.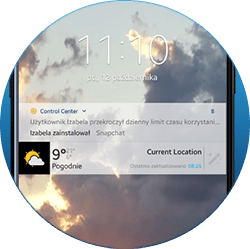 ALERTS ABOUT YOUR CHILD EXCEEDING SET TIME LIMITS
You will receive a notice when your child exceeds the daily limit you set for his or her time to use their phone.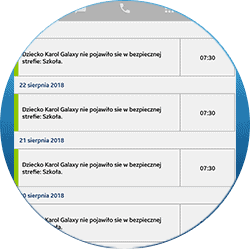 OTHER IMPORTANT NOTIFICATIONS
You will get many other notifications that will allow you to properly assess the situation your child is in (notification of low battery, alert when the child turns off the location finder, etc.)