The CALMEAN dog and cat tracker.
This device is made for easily locating pets (dogs, cats, rabbits). It is watertight, so that it works in all conditions.

GPS location
This indicates the current position of the pet with an accuracy of up to 1 meter within the range of the GPS network.
Outside the GPS range, the tracker supports the signal from land-based mobile operators and Wi-Fi networks in order to determine your pet's location as accurately as possible.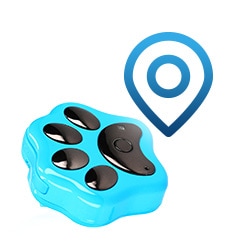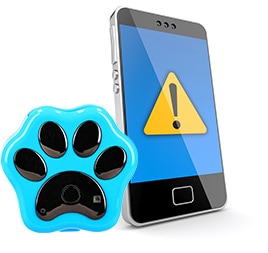 Alarm signal
You set a zone on the map where your pet should stay. When its location changes (leaves the zone) – you will receive a notification and you will be able to react appropriately.
It's a great way to be certain your pet has not strayed off.
Listen to the surroundings
You can activate an automatic voice call and hear the surroundings in which your pet is located at any time.
After a little training, you can even try giving your pet voice commands from a distance!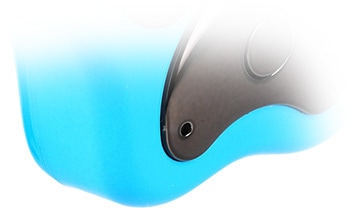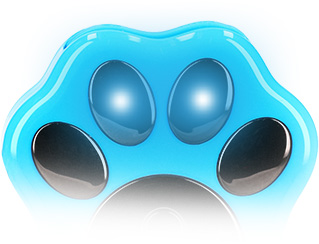 LEDs
Flashing, colorful LEDs on your pet's collar are extremely useful during night walks.
They will help you quickly find your pet in the dark or if pet breaks loose from their leash or just goes away too far.
WITH SIM CARD
The tracker has a pre-installed and ready-to-use SIM card from CALMEAN (Operator T-mobile)

Notifications
You do not have to constantly check the map to see where the tracker is. You will receive automatic notifications on your phone / email should the tracker move outside your chosen zone settings.
Location History
You will see not only the current location of the tracker, but also the entire route that it has travelled. You will also have access to the location history.

Waterproof
The device has IP66 approval confirming complete resistance to dust and water jets. The device is great for any outdoor activities.

Attach to the collar
You attach the tracker directly to your pet's collar with a special clip that firmly and solidly keeps it in place.