How do I start using the app?

Agnes, 1st December, 2018
To start using CALMEAN Parental Controll app, follow these steps:
Download the Calmean Control Center App from the Google Play/App store and install on your own phone. Links to applications:

After downloading the application, run it and go through the registration process: Create an account (or sign up with Google or Facebook), then confirm your email address.

Confirming your address is important to receive alerts and messages about your child activity on your email address

Then choose what device you want to add to the app. Select: <your child's phone>

You'll see a link to the appthat your child needs to download on their phone (Bit.ly/child_phone), as well as the invitation code (you can save it-you'll need it for a while). The code is necessary, because thanks to it, the child's phone will be "assigned" to your account.

You can also send a link to the app directly to your child (via SMS or email). To do this, select the <Send to Child link to the>app.
From this moment, the further configuration must take place on the child's phone.
You should have your child's phone with you. If you do not have it with you, exit the Parental Control App, and return later with your child's phone.
On your child's phone, download the app from the link bit.ly/child_phone
Run the application – you will be asked for the invitation code. Enter it.

Go through the configuration process:

Grant all the required consents, i.e. :
Send and display text messages-this consent is needed to keep track of the history and text content that the child gets and sends;
Device location Access-consent is needed to be able to show the child's phone location on the map in Control Center;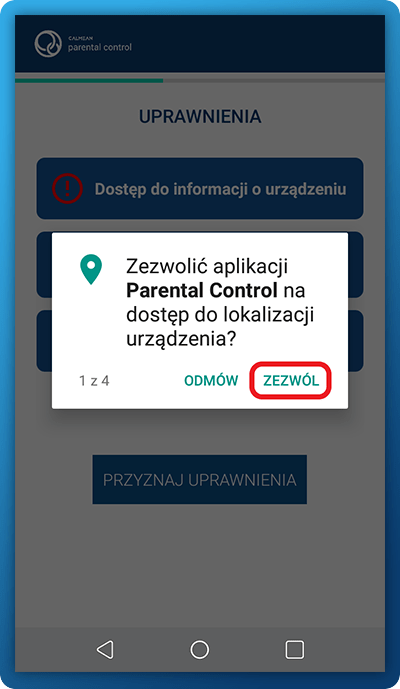 Access your photos, media, and files on your device – given permission, it will allow you to view icons and photos of apps installed on your child's phone;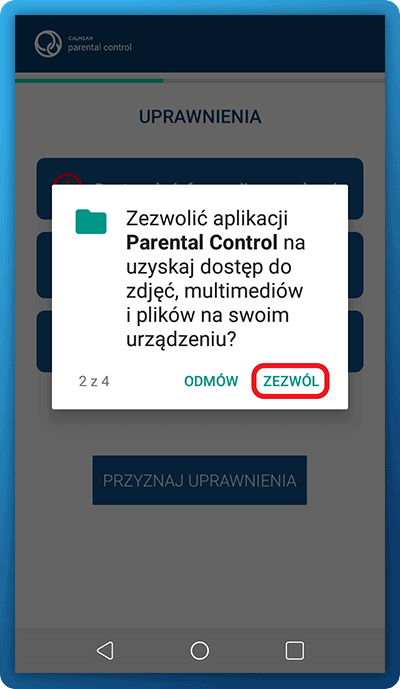 Access contacts and manage phone calls – this consent is needed to track phone call history and block unwanted contacts-eg. Calls from unknown numbers;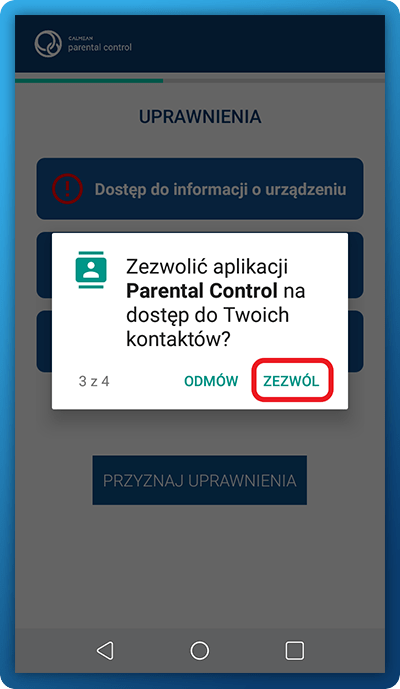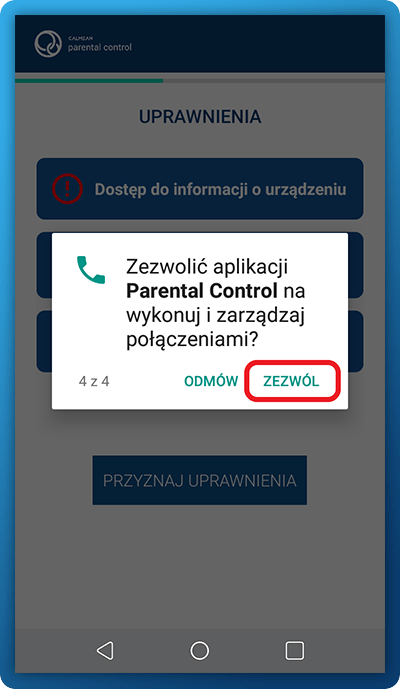 Set administrator permissions – so your child can't uninstall the app;
Give accessibility for your apps – we'll show you what apps your child is currently using, and we'll be able to show you how much time your child spends using the app.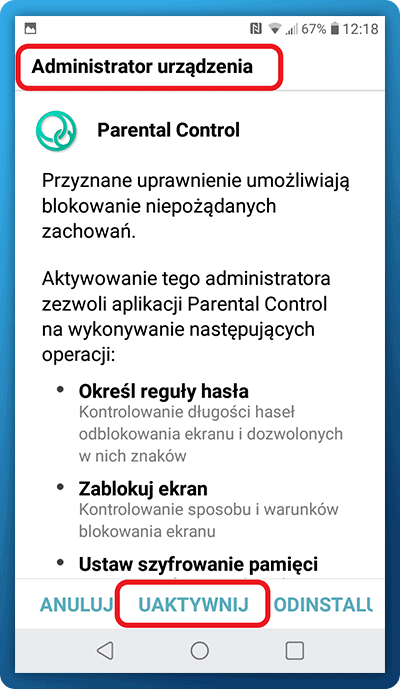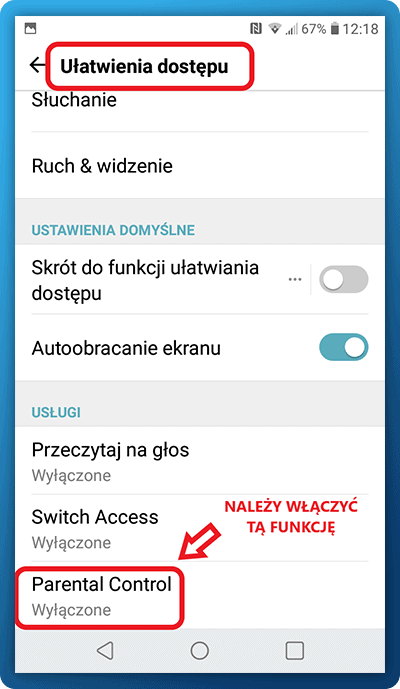 4. Give your PIN. It will allow you to turn off protection on your child's phone, so don't show it to your child. However, if your child knows your PIN, you can always change it in Control Center. Then enable the protection by clicking the slider.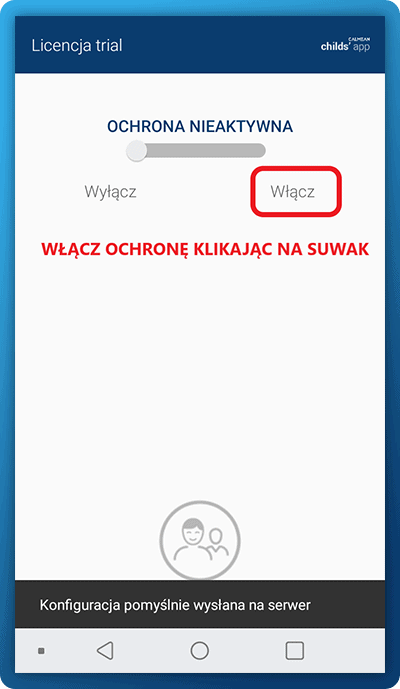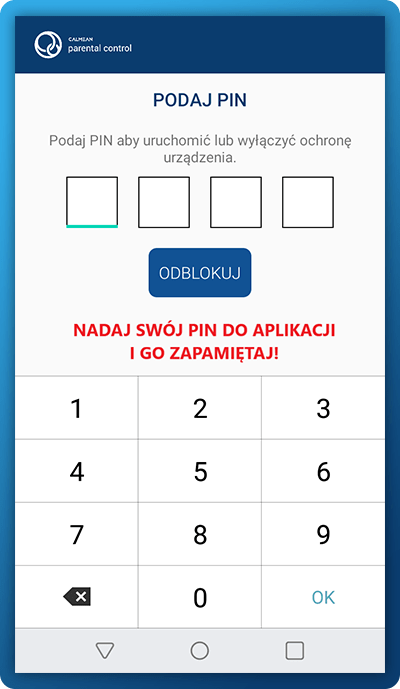 5. Once the application has been set up correctly, you will receive a notification on your phone that protection is active and data from the child's phone is collected.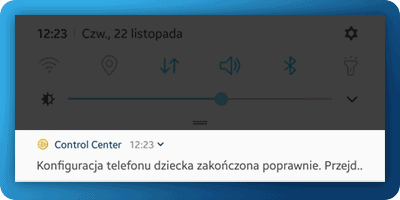 Ready! Now you can start using your child's phone protection.
Link with short video tutorial is here: https://www.youtube.com/instrukcja
Dodaj swoją ocenę
[Liczna głosów:

0

Średnia ocena:

0

]