You are a parent. Do you think you know your child's interests well? You think you know your child's interests well and protect them from pornography on the internet, and popular apps like YouTube, WhatsApp, Snapchat, or TikTok seem completely harmless to you, so parental control of your child's smartphone seems unnecessary.
Unfortunately, you are mistaken!
Currently, teenagers themselves are the biggest distributors of pornographic and violent content. To gain popularity on social media and receive thousands of "likes", they are willing to show a lot. Unfortunately, they impress their peers with such behavior and find more and more imitators.
The best example here is the highly popular app Musical.ly, which has been known as TikTok since August 2018.
This seemingly innocent app, in which children and teenagers record various videos or sing well-known hits from playback, is filled with pornographic and violent content. And there is plenty to choose from, as the app has 100 million active users worldwide!
A certain mother-blogger wrote about it, who, being nagged by her own 10-year-old daughter with requests to install the aforementioned app, decided to do so, but first decided to test it out herself.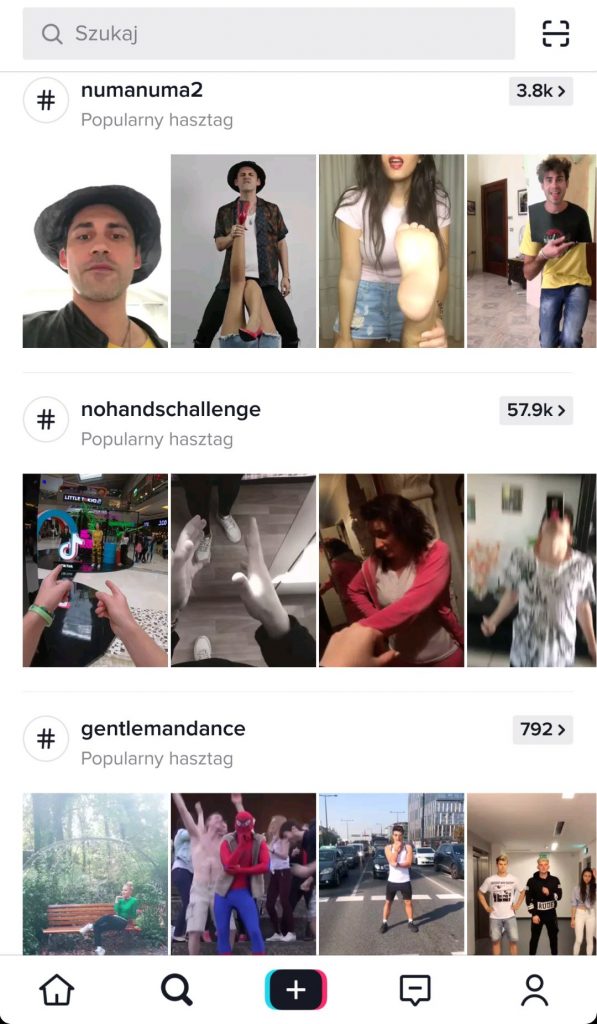 What she saw exceeded her wildest expectations One of the first videos she came across was a masturbating adult man, as well as videos full of violence, where for example a boy was putting a knife down a girl's throat… She also stumbled upon recordings of self-harming teenagers and girls boasting about their extremely emaciated bodies.
How is it possible that this type of content ends up in an application targeted at children and teenagers? Doesn't anyone perform parental control over their child's smartphone?
Hashtags used to label videos are shortened so that they pass through the so-called. They bypass safety controls and filters.
They bypass safety controls and filters.
What also caught the attention of the testing mom was presenting oneself in front of the camera in revealing clothing and suggestive poses. Unfortunately, people who present this type of content are the most popular among fans, have thousands of likes, and in this way reach new audiences.
Profiles of children who do not imitate outrageous teenagers or present other shocking content are significantly less popular on this app.
The same content can be found on YouTube, Snapchat, and other popular social media platforms. It's enough to type the appropriate – popular among young people – keywords in the search engine to come across content that could be considered illegal. Some time ago in Poland, there was a lot of noise about a vlogger who released a video online with an unsuspecting teenager, whom he asked to undress in front of the camera and show him her breasts. The girl thought she was only doing it in front of him, but he was broadcasting it live on the internet!
It's terrifying, but true.
Even if a child doesn't actively search for such content on the internet, they are frequently exposed to it through social media. What's worse, as a parent, if you don't exercise parental control over your child's smartphone, you may have no idea about it!
What can we do about this? Certainly, we should talk to our children about any possible topic, including presenting such content and raise awareness that such behaviors are not normal and widely acceptable. Monitor what your child is watching on social media and the internet. What kind of friends your child has and who is their idol… Instill a sense of self-worth, so that they don't feel the need to impress their peers while risking their dignity.
CALMEAN PARENTAL CONTROL is a parental control app that can help you monitor your child's smartphone activity. Thanks to it, the parent will have an insight into the content watched on YouTube and on the internet, as well as to see the recently downloaded and used applications. Indeed, such a tool can be extremely helpful in conversations with the child.
You can now test the CALMEAN PARENTAL CONTROL app for free for 7 days! Check us out! The indispensable tool for parental control over a child's smartphone.
How to install parental control on your child's phone can be found here:
http://bit.ly/instalacja_PARENTAL
Check out our other products, such as our new NEMO watch model:
https://www.calmean.com/produkt/calmean-child-watch-nemo/
Dodaj swoją ocenę
[Liczna głosów:

0

Średnia ocena:

0

]